A handpiece autoclave from a handpiece manufacturer, complying with Europe's Class S sterilisation standard.
The iClave mini sterilises even the invisible parts of handpieces and is completely portable to use anywhere.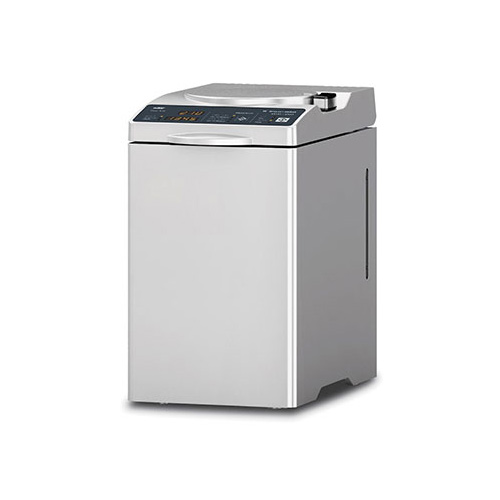 Small enough to fit in any space
The iClave mini weighs only 15.5kg. Just plug it in and start sterilising. Its compact and elegant design makes it an ideal fit for any clinic interior.
Effective sterilization of hollow instruments
The iClave mini complies with Europe's Class S sterilisation standard. It repeatedly de-aerates to sterilise even the inside of a handpiece.
Fast and compact but with large capacity
The new direct-heating technology around the 2.5 litre chamber aims to work and perform like the combination of copper chamber and adaptive heat system. iClave mini is compact in size yet large in capacity while at the same time running fast and efficient cycles.
User-friendly, easy to read operating panel
With a sophisticated design and excellent visibility, the iClave mini panel is easy to operate and maintain, enhancing sterilisation reliability.
A user-friendly design
The iClave mini is designed with ease of use and day-to-day maintenance in mind. The smooth, seamless design inside and out as well as with the design of the control panel make it extremely user-friendly in every respect.
Tech Spec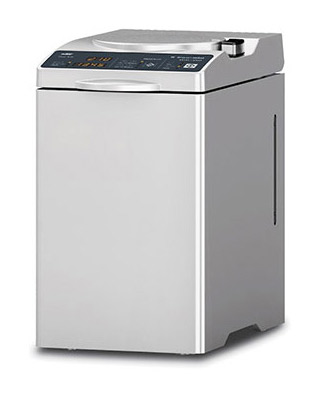 Smallest and lightest iClave in the series.
Developed exclusively for handpieces. Portable and usable anywhere.
iClave mini Complete Set
MODEL: iClave mini 230V ORDER CODE: DXY1003074
External dimensions : W210 x D320 x H360 (mm)
Chamber dimensions :ø130 x 200 (mm)
Chamber capacity :2.5 litre
Net weight :15.5 kg
Maximum power consumption :700 W
Supply Voltage CE : 230V – 50Hz
Air expulsion system : Pressure deaeration
Max Load :1 kg (solid), 0.5 kg (porous)
External dimensions exclude protrusions
| PROGRAMS | | PARAMETERS | | CLASS |
| --- | --- | --- | --- | --- |
| 1 | 134°C SOLID | 134°C | 4 min | S |
| 2 | 134°C POROUS | 134°C | 14 min | S |
| 3 | 121°C SOLID | 121°C | 20 min | S |
| 4 | 121°C POROUS | 121°C | 30 min | S |