High performance autoclaves
Autoclaves have long been an essential part of any dental practice, but they can take up a lot of space. The most advanced system manufacturers have taken this into consideration and there is now a choice of autoclaves that combine high performance within a compact and elegant design. Fast and reliable decontamination is vital in a busy practice, so quick cycles, a large chamber volume and low power consumption are key. Autoclaves such as NSK's iClave have an increased chamber volume that is 20% higher than comparable systems, and combined with fast cycles  could make a considerable difference to your practice performance whilst saving time and money.
"The NSK iClave we purchased in May 2014 has worked incredibly well. Our nurses find the unit easy to use and is a significant improvement when compared to our previous system."
Somitra Banvir – A1 Teeth Canterbury
"The NSK iClave is a very reliable, quick and efficient autoclave. We have been impressed with how much the chamber holds and how fast the cycle is. Would highly recommend!"
Nethmin Warnakulasuriya – Odiham Dental Care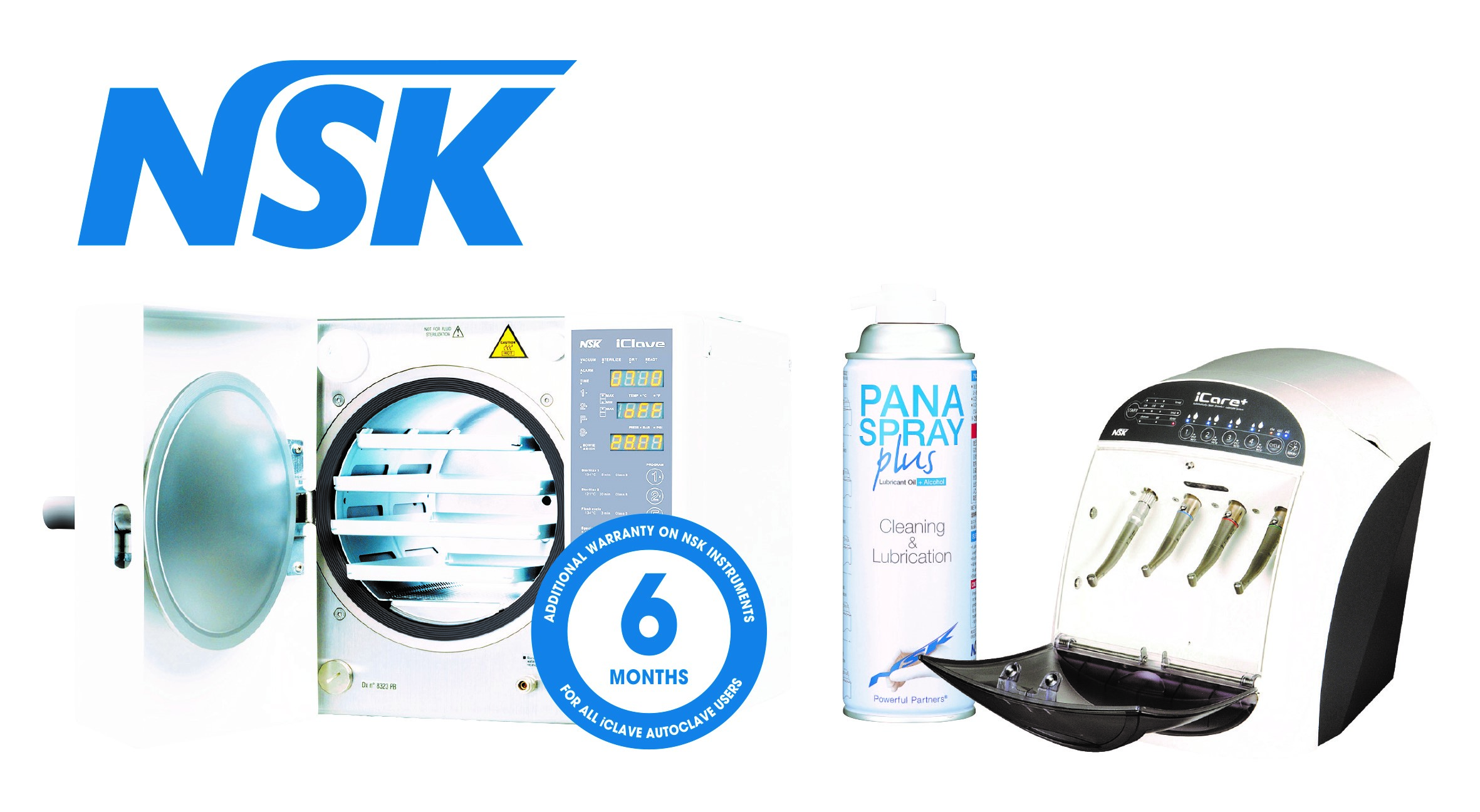 An essential part of the sterilisation process within autoclaves is the heating system. Ideally the heat is precisely controlled to guarantee an even temperature distribution throughout the chamber to prevent thermal shock and any thermic differences. Using three separate temperature sensors to control the temperature in the copper chamber  and a different heating technology reduces the risk of early deterioration and prolongs the life of your handpieces. In order to be compliant, your autoclave should also be able to provide hospital standard sterilisation and perform the daily Bowie & Dick or Helix tests.

Complete traceability
To be compliant complete traceability of the cleaning process is now a requirement. All cycle parameters should be recorded along with details of routine testing and maintenance of equipment used. To simplify this process, software is now available that generates a serial number for every cycle and this data can then be transferred onto an external USB storage device. Transferring this data onto a computer then allows you to add serial numbers for individual instruments to specific cycle records in order to show total traceability.
When it comes to the care, cleaning and maintenance of all dental instruments, it is important to carefully consider the right manufacturer you want to partner with. Always look to a trusted and reliable manufacturer such as NSK who understands the requirements of any dental practice, backed by many years of research, and can offer warranty on all their products. It is also worth remembering that not using the recommended equipment and procedures can lead to any warranties being invalidated.
For more information on NSK's care and maintenance range, contact Mark Beckwith on 07900 246529 or visit www.myNSKdecontamination.co.uk.
NSK use the most advanced technologies and quality components in all of their  handpieces and sterilisation products. Due to the more gentle thermal characteristics, an additional warranty of six months is provided on NSK instruments for all Dental X Domina Plus B and iClave autoclave users.
NSK has created a video guide that gives step-by-step instructions to ensure the appropriate maintenance of your handpieces. To find out more about essential handpiece care and maintenance and earn one hour of CPD, visit www.nskcare.co.uk.
Facebook NSK UK LTD
Twitter @NSK_UK