When I trained as a dentist over 20 years ago, the air turbine was the only realistic choice for high-speed tooth preparation, but air turbines can be very limiting in terms of control and delivery of torque. Over the past five years or so, I have started to adopt the use of a speed-increasing contra-angle controlled by an electric micromotor instead, as this combination offers me a greater level of control and predictability of speed. At the end of last year we were looking to replace all the air turbines in the practice and introduce a totally electric platform for both our slow and high-speed contra-angles, as we felt this would allow all our clinicians to deliver a better level of clinical care. Replacing numerous handpieces all at the same time can be a costly exercise, and it was at this point that we started to consider if we would be better off renting
François Faro, NSK's Product Specialist for the South East, suggested that we look at renting the equipment we needed instead of buying outright, and this idea made complete sense to me. It meant that we could utilise the very latest technology for a relatively small monthly fee with the peace of mind that it comes from a highly reliable source, and breakdown and service cover are built in to the agreement. We would have had to outlay a considerable amount of money to buy the micromotors and speed-increasing contra-angles outright, which we are now renting each for less than £40 a month, and to me this was a very easy decision which delivers great benefits to my patients and the practice. From my experience, renting equipment is an effective tool which allows us to use the latest equipment, maintains existing lines of credit and reduces our tax liability.
Dr Eben Van der Walt was born in Johannesburg, South Africa, and qualified as a dentist at Stellenbosch University in June 2000. After re-locating his family to the UK, Eben joined the Portmore Dental Practice in 2004. Eben has a special interest in cosmetic dentistry and, in particular, smile design. Additionally, he focuses on endodontic treatments as it is his passion to make these complicated treatments as comfortable and pain free as possible. The practice accepts referrals from other colleagues for endodontic and implant therapy and more information is available at www.portmoredental.co.uk.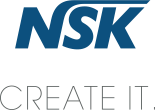 For more information on the NSK product range and Rental Scheme, contact NSK on 0800 6341909 or your preferred dental dealer. www.nskrental.co.uk 
*The only thing NSK stipulate is that if you rent a rotary instrument you need to either have access to an NSK-approved care and maintenance unit such as the NSK Care3Plus, iCare or iCare+, W&H® Assistina, KaVo® QUATTROcare or use PANA SPRAY Plus Care & Maintenance lubricant oil. Terms and conditions apply.
†Business use only, subject to status. Rental is arranged through NSK's finance partner Snowbird Finance Ltd.
NSK UK Ltd is authorised and regulated by the Financial Conduct Authority. Snowbird Finance Ltd is authorised and regulated by the Financial Conduct Authority.