While clinicians, particularly associate dentists, often choose to 'make do' with what they are given to use, the truth is that using a handpiece that is noisy, heavy or poor quality could have a significant impact on clinical outcomes and even the long-term well-being of the dentist. A recent study published in the International Journal of Contemporary Dentistry showed that 86.4% of the surveyed dentists had some level of RSI and that the use of ergonomically designed instruments significantly helps reduce musculoskeletal disorders that can develop over time. In extreme cases RSI can lead to reduced working capacity and even early retirement, which might seem a long way off for an associate dentist in their 30's, but could be a significant reality by the time they hit 40!
Smart way to go…
Today's handpieces have evolved well beyond their predecessors. High-speed electric handpieces can run at 200,000 rpm, while high-speed air-driven devices function at up to 400,000 rpm and usually operate within 180,000 rpm to 330,000 rpm. Power and torque have improved as well. For instance, most handpieces launched today have over 20W power, which was unheard of 10 years ago. Other improvements include smaller head sizes for better visibility and access, integrated LED lighting and ergonomic design improvements, making handpieces lighter and less tiring for the dentist to hold.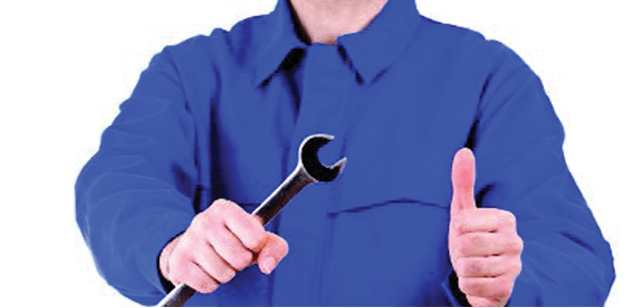 Handpieces, both air-driven and electric, can cost between £300 and £1300 and dentists are sometimes concerned about the cost of replacing them, seeking to find a 'bargain' on the Internet. But this could lead to the risk of being sold counterfeit products that can potentially fail during use, with the risk of injury to the patient and user. However, there's now no reason for any dentist not to use the best handpiece available to them as manufacturers such as NSK UK now offer handpiece rental which provides the opportunity to use the latest equipment for a fixed monthly fee.
Handpiece Rental †
NSK's Rental scheme offers clinicians the opportunity to use the very latest equipment without the need to outlay a capital sum, and provides total transparency and predictability of the running costs. The fixed monthly fee includes all servicing and even accidental damager cover†. By taking advantage of NSK Rental clinicians can use a brand new state-of-the art turbine from as little as £21.56 + VAT per month*.
Dr George Stramotas BDS (Rand) of Blythe Road Dental Practice, London comments, "I have recently rented an NSK Ti-Max Z45L 1:4.2 speed increasing contra-angle with a 45° head. This handpiece really complements my rented Ti-Max Z95L and is very useful where space is tight as it delivers outstanding accessibility and superior visibility for hard-to-reach molars. Would I have outlaid the £1200 to buy this contra-angle? Probably not, but as I can have all its benefits in dally practice for less that £50.00 per month on rental it is a very easy decision which delivers great benefits to my patients and the practice.
Renting equipment from NSK makes complete sense. I can utilise the very latest handpiece with the peace of mind that it comes from a highly reliable source and breakdown and service cover are built in."
For information on the NSK product range and Rental Scheme contact NSK on 0800 6341909 or your preferred dental dealer. www.nskrental.co.uk
Facebook: NSK UK Ltd
Twitter: @NSK_UK
†Business use only, subject to status. Rental is arranged through NSK's finance partners Snowbird Finance Ltd.
* Rental may vary depending on product(s) selected