6. Gentle Care
We all love a bit of TLC and what better way to care for your handpieces than NSK's iCare+ washer-disinfector system offering fast, relible and easy-to-use automatic cleaning for up to four instruments at a time. iCare+ can detect the type of instrument attached to the ports, providing deep cleaning and disinfection for the perfect treatment of every instrument.
7. A Sparkling Smile
Patients love a sparkling smile. The NSK Prophy-Mate neo is a proven and simple-to-use dental air-polishing unit that makes routine cleaning and polishing procedures easier and more efficient than ever before. Prophy-Mate neo is compact, lightweight and includes both 60° and 80° tips, so you can maximise cleaning even in difficult-to-reach areas. Combined with FLASH pearl – a spherical particulate calcium powder specifically designed to roll smoothly over the tooth surface ­– it quickly and safely removes stains, plaque and calculus to give sparkling results every time.
8. Perfect Margins


The NSK Ti-Max Z95L is a high-speed (1:5 increasing) contra-angle, which offers improved visibility through the small head and neck size and benefits from a lightweight titanium body. The handpiece is exceptionally durable with minimal noise output, and offers many advantages in terms of delivering high-quality work.
In Dental Advisor, the NSK Ti-Max Z95L received a 5-star review with 100% of the review panel saying that they would recommend the product and 83% stating they would switch to using it [i]. Comments about the Ti-Max Z95L from the consultants on the panel included:
"This is a high quality handpiece – quiet, vibration-free and dependable" and "Best handpiece I have ever used".
9. Powerful Performance

There's a new generation of air-driven instruments taking the market by storm, including NSK's Ti-Max Z Air turbine series featuring the Ti-Max® Z900L, which delivers an industry-leading 26-watts of power[ii] for smooth and efficient cutting and comes with a 3-year warranty . A smaller head size enhances visibility and the ergonomic, solid titanium body and DURAGRIP® coating, makes the handpiece easy to hold, even when wet.
10. Smooth Operator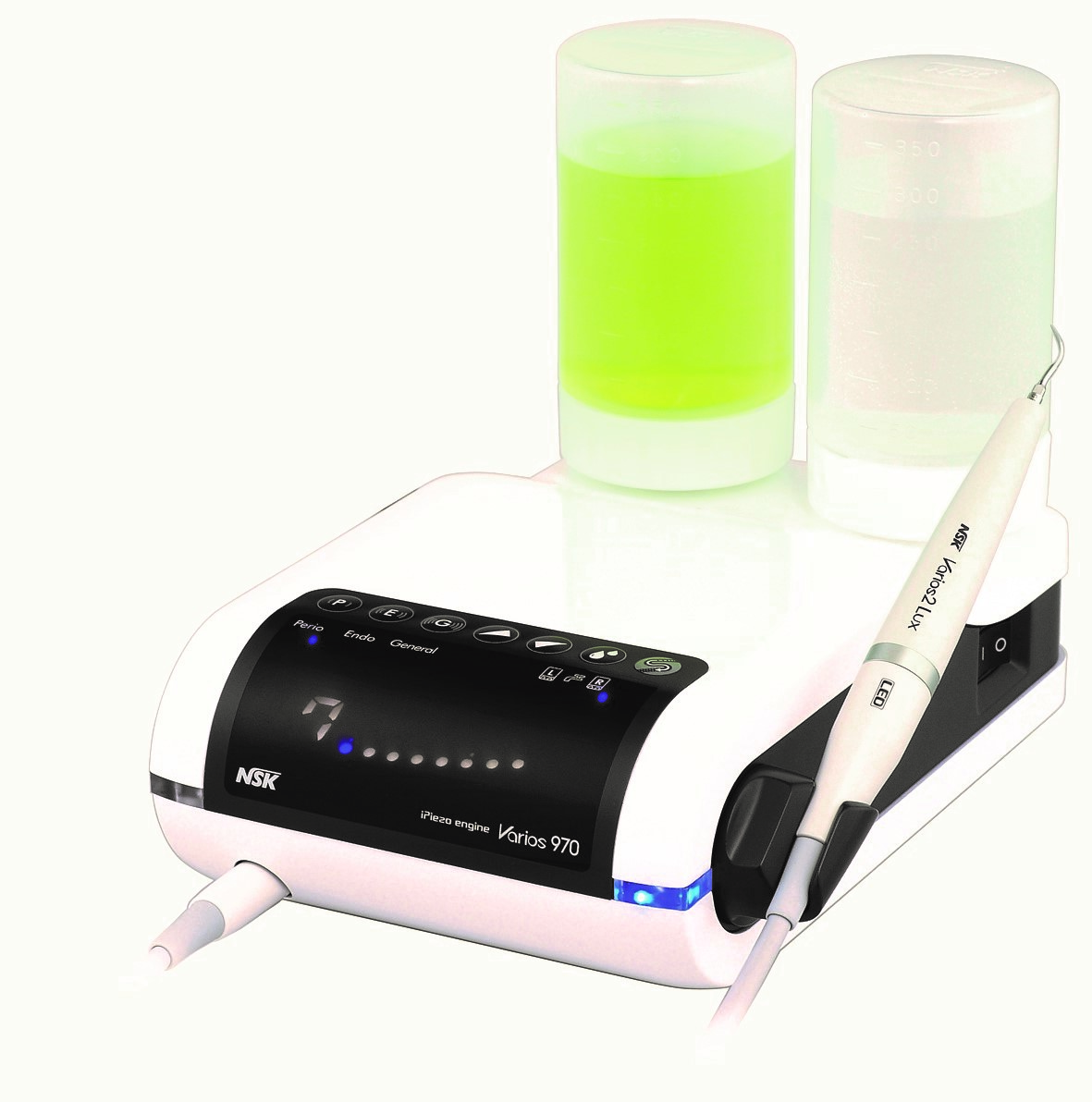 For stubborn areas of stain and calculus build-up, the NSK range of ultrasonic cleaners are perfect for the job. With the high-powered NSK iPiezo engine and auto feedback technology, the Varios 970's performance is smooth and efficient, even in difficult-to-reach areas. The Varios range benefits from an extensive selection of over 70 tips  to meet scaling, restorative, maintenance, endodontic and periodontic needs.


To take advantage of NSK's 'Try before you buy' scheme or for more information about their products, contact NSK on 0800 634 1909 or visit www.nsk-uk.com.
Visit www.nskrental.co.uk for more information about NSK's rental scheme. For more information about counterfeit dental products, visit www.bdia.org.uk.
Facebook NSK UK LTD
Twitter @NSK_UK
[i] www.dentaladvisor.com/evaluations/ti-max-z95l/#.Vk8l0VvGquk.email
[ii] Only Z900L. Power output measured by NSK internal research department.