This article was first published May 2015
Leyla Gomez BDS of Sonria Dental Clinic in central London discusses the use of 'local deals' and the NSK Prophy-Mate neo as marketing tools.
We are a long-established, modern dental practice situated in Devonshire Place, London W1. Our practice is very typical of many in the area in that the surgery is situated in a multi-share building populated by a number of medical and dental practitioners, and the only signage opportunity we have is a very small name plaque on the door.
We all need to replenish our patient pool from time to time. However, in areas like central London this can be difficult, even for practices like ours who use listing sites (Zesty and Toothpick) and have a well-optimised website and social media pages. Sometimes you just need to attract a little bit more 'local' attention and for this we have used both Groupon and Amazon Local in a very successful way.
Why choose a 'local deal'?
We use local deal promotions as part of our overall marketing strategy, and the campaigns that we have run have been successful in expanding our patient base and making new and existing patients aware of our products and services. Running a local deal promotion is merely one piece of a bigger plan to build customer loyalty and success. If you opt to use a local deal, remember to have a plan to keep those patients coming back, or at least be able to continue marketing to them without depending on the initial deal providers.
The great thing about local deals is that you can get new patients to buy in to specific services or treatment, allowing consumers (patients) to take action immediately in a way that will give the practice an opportunity to win them over as a long-term patient. Other than giving away discount vouchers on our doorstep, there are no other advertising methods that do this.
There are a few things practice owners or managers also need to keep in mind when choosing to use a local deal. This type of promotion needs to well thought out and managed. I'm sure many practice owners who research 'local deal' marketing options find that the Internet is littered with terrible business experiences, and yes, these business owners were in hot water as a result of their local deal being too successful and them providing products or services for no financial gain. If a promotion is too successful it can put the whole practice under pressure and dramatically change the patient experience, which in turn can have a detrimental impact on the practice in the longer term.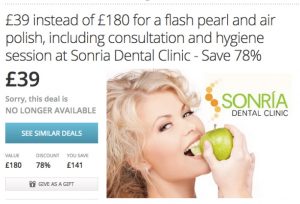 We have run a couple of very specific local deal promotions in the past 12 months. The results have been very good, with several hundred patients taking up the offer in a very short space of time, and the vast majority of these patients were new to the practice. One promotion we ran offered an NSK FLASH Pearl and Prophy-Mate neo air polish, including consultation and hygiene session, for just £39 instead of the usual £180 – a saving of 78% for the patient.
NSK's Prophy-Mate neo is a proven and easy to use air-driven tooth polishing system that makes routine cleaning and polishing procedures easier and more efficient. We find our patients love the feel of their teeth after the FLASH pearl polishing powder has gently removed superficial stains and calculus.
We firmly believe that using NSK's Prophy-Mate neo tooth polishing system with FLASH pearl is a fantastic practice builder as patients experience positive dentistry in a rapid and highly effective way, bringing brilliance to their teeth without using harsh tooth whitening products. This in turn leads to many of our local deal patients staying with us for their regular and on-going dental treatment and many of the patients are very complimentary about the services we provide:
"When I walked into the surgery in Devonshire Place for my initial dental appointment, I was struck by the beautiful décor of the practice, which was immediately welcoming and reassuring. I have always received excellent and professional dental care from Leyla Gomez."
"During the time we have been visiting Leyla in her surgery we have always enjoyed her friendly welcome and excellent treatment. Thanks to her professionalism we have maintained regular visits and we wouldn't hesitate in recommending Leyla to anyone."
Love your patients
We treat all our patients like royalty as they are our best advocates and we work hard to make sure our long-standing loyal patients are not neglected in the pursuit of capturing new ones.
About the author: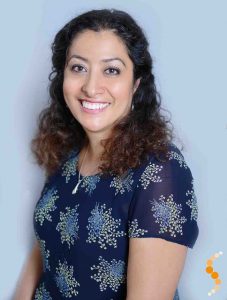 Leyla Gomez qualified as a dentist in 1987 from St Martin's University in Colombia. For 14 years she worked as a principal of her own dental practice in Bogota. She also worked as a general dental practitioner for the NHS in Colombia.
Leyla has also achieved a postgraduate qualification in Maxillary Orthopaedics in 1992. She came to London in 2001 and qualified as a Dental Surgeon with the GDC.
Leyla worked as an associate in various practices in London before setting up Sonria Dental Clinic in 2007, where a full range of dental services are offered. Leyla has a special interest in Cosmetic and Restorative Dentistry, as well as Medical Aesthetics.
NSK's Prophy-Mate neo
NSK's Prophy-Mate neo is a proven ergonomic and easy to use air-driven dental air-polishing unit that makes routine cleaning and polishing procedures easier and more efficient than ever before. Prophy-Mate neo is a compact and lightweight system which includes both 60 and 80 degree tips, maximising cleaning even in difficult to reach areas. Its 360-degree easy swivel offers stress free and comfortable use. The system is ultra lightweight and portable and includes a transport case. Combined with FLASH pearl®, a spherical particulate calcium powder, which is specifically designed to roll smoothly over the tooth surface leaving no area untouched, it quickly and safely removes stains, plaque and calculus to give sparkling results every time.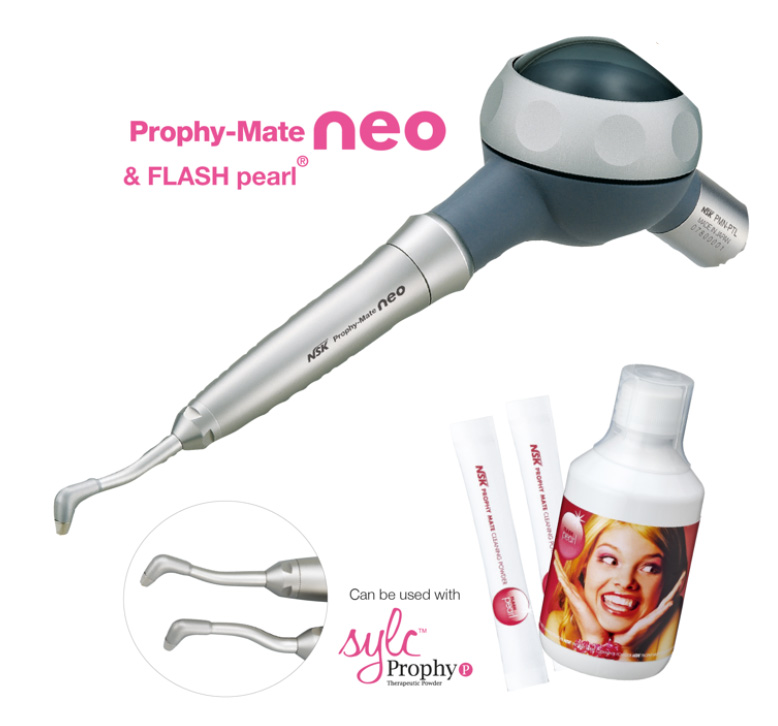 NSK is so confident practitioners and hygienists will be delighted with the results achievable with Prophy-Mate neo that it's offering a no-obligation 10 day 'try before you buy' introduction.
For more information visit www.myprophymate.co.uk or to request a 10 day free Prophy-Mate trial contact NSK on 0800 634 1909 or your preferred dental dealer.