Specialist periodontist, Ros O'Leary, and dental hygiene business coach and trainer, Siobhan Kelleher, reveal how the NSK Ikigai Oral Hygiene Programme offers so much more than just training and education alone.  
For those who don't know, NSK's Ikigai Oral Hygiene Programme is a dedicated community for dental hygienists and therapists with all-encompassing, forward-thinking training events and career support. During a very difficult couple of years for the profession, face-to-face events were no longer an option, all the programme's in-practice events moved online to help like-minded dental professionals share and discuss both the good times and the bad.
Towards the end of 2021, eased restrictions meant face-to-face events were possible once again, and the Ikigai programme was back on the road. Events like the hands-on training on Piezo instrumentation and air powder therapy were among the first to happen. Featuring lectures from Rosalind O'Leary, B Dent Sc., MSc. Specialist Periodontist, the events attracted dental hygienists, therapists and dentists alike.
Now as we move into a much brighter looking 2022 Ros O'Leary and Siobhan Kelleher explain the extensive benefits of the NSK Ikigai Oral Health Programme. This includes upskilling and showcasing talent in live events and webinars, but also the essential support network it brings.
Creating connections
As one of the founders of the NSK Ikigai Oral Hygiene Programme, Siobhan explains that its philosophy is centred around the idea of connecting people. It aims to upskill in hands-on instrumentation, but also provide an emotional support network.
Along with creating this community, there's an understanding that hygienists can take on too much responsibility and yet feel isolated in a practice environment. Having a support network of other hygienists and therapists is one pivotal way to change that, but as Ros O'Leary points out in her recent chat with Siobhan, having the skills to create connections within dental practices is essential. As she comments, "I want them to believe that they can reach out to other members. This leads to confidence in your position which helps you to make better judgements."
As both Ros and Siobhan agree, team working involves different personalities and navigating effectively can make things easier. A professional awareness of rules and regulations can also tie into the confidence you feel in a new or challenging working environment, so you feel empowered to suggest better ways of working together.
Upskilling with new techniques
In the recent live training on Piezo instrumentation and air powder therapy, Ros O'Leary and Siobhan went through the latest ultrasonic and air polishing techniquesreduce daily stress and strain. And this can help to prevent the musculoskeletal issues that are so prevalent in the profession, including carpal tunnel syndrome and RSI.
Ros sums up the air polishing segment of the course, "one of the fantastic things is the egg because dental hygienists are trying to remove stains and this clearly shows how different angles affect the result. Something as simple as an egg helps you to see what angle you need to use and it teaches you how to use the handpiece in a light-fingered, creative way to achieve more and keep your body relaxed."
Ultrasonics was another focus area of the course, which amazingly uncovered a new understanding and appreciation of ultrasonics and ultrasonic tips for Ros herself. How they work, how to be efficient with them in terms of angle positioning and highlighting incorrect usage were just some of the practical titbits learned by those in the room.
The technique covered to debunk these habits was around the choice and positioning of tips, focussing on five or six tips only. "The choice of tips can be difficult, with over seventy different tips to choose from," says Ros. "Also the similarities and differences between many of them are quite small. By narrowing your choice of tips down we can see what works better for a full mouth debridement."
Supporting each other
Along with the training comes the supportive nature of the NSK Ikigai Oral Hygiene Programme, opening opportunities to a network and support from colleagues. Both Ros and Siobhan underline how essential this is to emotional wellbeing.
You only need to imagine how, as Ros points out, speaking to another dental hygienist about a bad day and feeling understood and validated is a powerful thing. In the same breath, Ros urges people to attend the live events and the online webinars for this reason, "it's vital for those who feel isolated or lack the confidence to join the group. These are the people we really would like to meet in person to give them a lift."
Showcasing talents
Anyone within the oral hygiene profession understands that along with the challenges is a true passion for the job, or as Siobhan and Ros agree, the "vocation" of dental hygiene and therapy.
The NSK Ikigai Oral Hygiene Programme was created by those who appreciate this dedication. Siobhan reaffirms what the programme is inspired by and how that feeds into its aims to support dental hygienists and therapists in all ways, from wellbeing to learning.
It all comes back to the ancient Japanese philosophy of ikigai – a word that translates roughly as 'a reason for being'. As Siobhan highlights, ikigai is your purpose, where you get your energy back, and in between is your mission, your passion and your vocation. The link between this and dentistry as a vocation was too compelling to ignore.
As Siobhan rounds off, "We're so passionate about looking after our patients for prevention and keeping them in full health. So really the oral hygiene programme is about upskilling but also keeping that support network. There are lots of educators and mentors that want to reach out and be given a platform. They can reach out to us and we would be delighted to showcase their experience."
When all is said and done, the numerous ways in which the NSK Ikigai Oral Hygiene Programme supports hygienists and therapists are too many to count. But essentially, it is a community, a lifeline through its Facebook group, live events and webinars. The community connects people, empowers them with learning and the confidence to tackle professional challenges and ways to manage health and wellness. Ultimately, NSK Ikigai Oral Hygiene Programme is there to enhance career satisfaction.
To find out more about the NSK Ikigai Oral Health Programme visit www.nsk-ikigai.co.uk, call 0800 634 1909 or email info@nsk-uk.com.
Facebook: NSK UK Ltd
Twitter: @NSK_UK
Instagram: nsk.uk
Siobhan Kelleher MSc Dip DH
Siobhan is a multi-award-winning dental hygienist and has an MSc degree in personal and management coaching. She is currently studying Positive health with the RCSI. She is the co-creator of the NSK Ikigai Oral Hygiene Programme.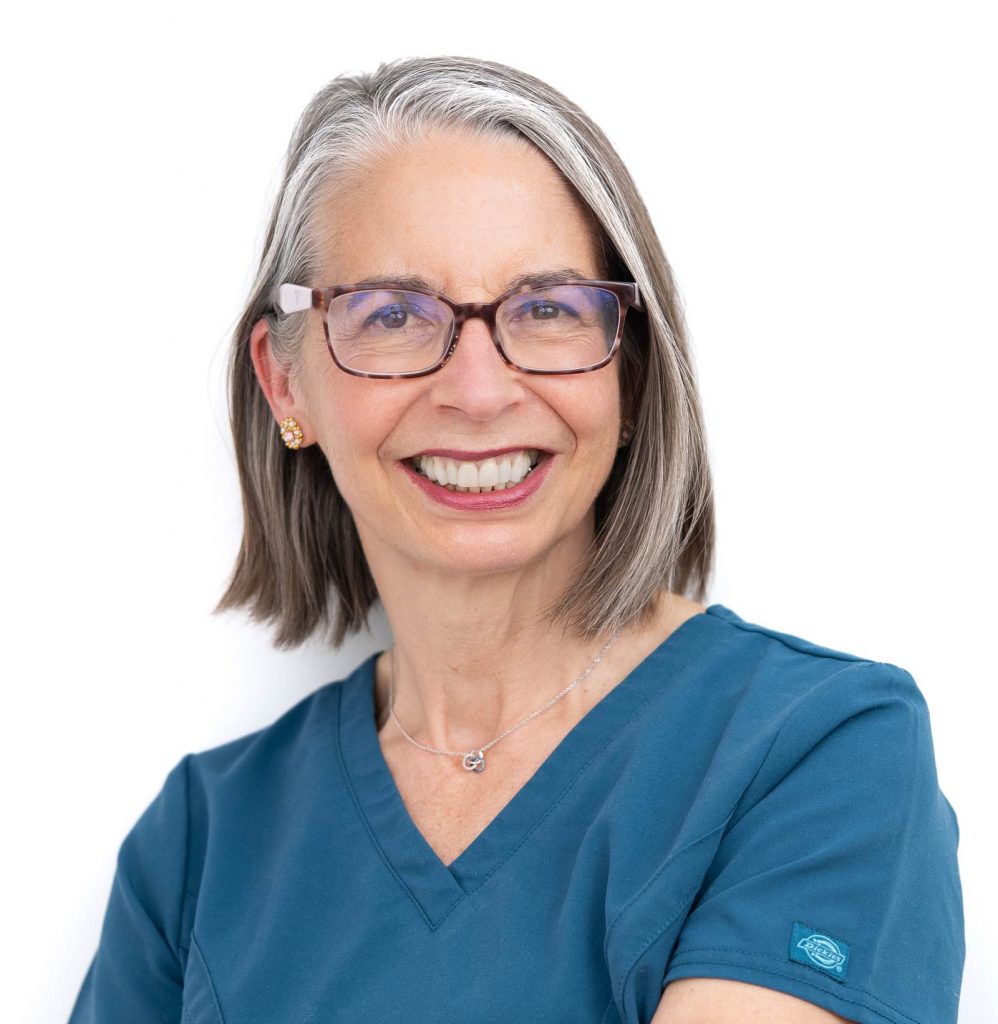 Dr Rosalind O'Leary, B Dent Sc., MSc.
Ros has worked within periodontics for over 20 years. A key opinion leader in the field, she's previously lectured at Eastmann Dental Hospital and continues to present nationally for organisations including the British Dental Association and the British Society of Periodontology.
Passionate about raising periodontal awareness, Ros champions the belief that patient involvement in periodontal care is the key to success.