The easiest way to maintain your dental equipment in tip-top condition
As a peripatetic self-employed implant surgeon, I travel across the country to carry out surgical procedures on behalf of practices. Aside from placing implants for my clients to restore, I also assist other implantologists to help them do more complex surgical implant cases, so the right choice of portable and reliable equipment is fundamental to successful outcomes.
As an implant surgeon, I probably use my implant equipment a lot more than most, and it takes quite a pounding. However, I still have to keep all my equipment working in tip-top condition at all times, and this can't happen without proper maintenance. Just like a car, if you don't check the oil level and tyre pressures or it's not regularly serviced, it will eventually break down, leaving you without transport, unable to get to work and an expensive repair bill.
For the nature of my work and the volume of work I do, I cannot afford to be without my equipment for any length of time, and any downtime costs me a lot of money. That's why, for my own peace of mind, I have taken out a 3-year bespoke surgical equipment maintenance contract designed to optimise the lifespan and performance of all my surgical equipment.
One of the key things about having a service contract with a leading UK dental equipment manufacturer is that having just had my surgical motors and handpieces serviced by them, I was not left without any of my equipment. The company arranged their collection at a convenient time and place for me, and at the same time delivered identical loan equipment for me to use while they were away. The servicing was completed in a matter of days, and though in all fairness I was not too concerned how long it would take, as I could still carry on working with the loan equipment, the fact it was done so quickly is fantastic.
The performance and care of my handpieces is very important to me and I've been using handpieces and motors from the same manufacturer for a number of years. My handpieces need to work hard, not be too heavy or bulky, and must be easy to use in the whole oral cavity. From a patient perspective, I need equipment that keeps noise to a minimum, as noisy motors and loud dental drills are the things that patients really don't like and can add to their anxiety about dental treatment.
On average I do 5 to 6 procedures a day, back-to-back, which is a lot of work for both myself and my equipment. That's why, out of a choice of three different levels of cover, I have taken out the top-level Gold contract to ensure all my particular needs are covered. Every practice or individual dentist's needs and budgets are different, so it's just a question of choosing the right level of cover for the equipment you have and the treatments you perform.
Spreading the cost of equipment maintenance over manageable monthly payments means I no longer need to worry about unexpected bills for servicing or repairs, and I'm never without the equipment I need to carry on working. In fact, thanks to regular servicing and careful maintenance, I have found any breakdowns to be extremely rare. From a budgeting point of view, there is also the reassurance that the monthly payments are fixed and will not be increased during the 3-year term of the contract.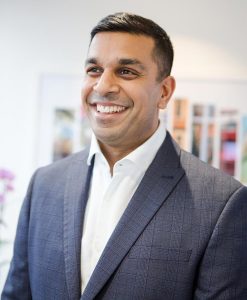 I can't fault the service I receive from my maintenance contract provider. They are a worldwide reputable and recognised brand which I want to be associated with. Their customer service is excellent, the products are excellent, the help from their product specialists is excellent, all of which means I can work efficiently with minimal fuss, which is all I really want to do!
Dr Amit Mistry
www.amimplants.co.uk
For more information on NSK's surgical range contact NSK on 0800 634 1909, visit www.nsk-uk.com or contact your preferred dental dealer.
Facebook: NSK UK LTD
Twitter: @NSK_UK