Hello and a warm welcome to my blog series.
I'm kicking off by telling you all about the NSK Varios 970 unit and the Varios 2 Lux handpiece.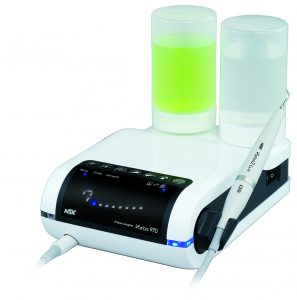 When I think of the Varios 2 Lux handpiece and the 970 unit, the famous Disney Frozen lyric comes to mind – 'I'm never going back'. It's so true, after experiencing the quality of NSK ultrasonic systems I can safely say I will never go back to magnetoscrictive technology again.
I'm currently using a built-in Varios 970 unit with innovative iPiezo technology which assures that the appropriate power is supplied to the tip depending on the tooth surface. I find the unit never drops power, even when faced with tenacious calculus. I'm also using the LED Varios 2 handpiece that has literally been a game changer, as even with loupes and a headlight I found it very difficult to achieve the optimum illumination for the distal surfaces of posterior teeth. With the lightest and slimmest optical handpiece, I can achieve fantastic visibility and the twin LED lights 'light up my life' as they closely resemble natural light. As the handpiece is so light and tapered at the end, it is very easy to perform treatment in those areas that are challenging such as furcations and the most posterior regions.
Together the 970 and the Varios 2 Lux ensure efficient treatment that is gentle for the patient. This treatment system enables periodontal treatment to be performed at low power, thereby preserving the root cementum and also providing optimum tactile sensitivity for the clinician.
As a dental hygienist, I can't praise this system enough. It really has changed my clinical practice for the better.
Gemma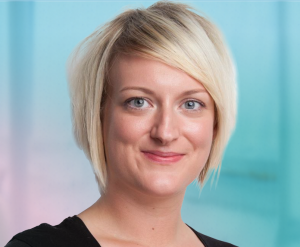 To trial any of the products mentioned in the above blog visit www.tryNSK.co.uk or call 0800 634 1909. For exclusive offers on the Varios970 or the Varios 2 Lux handpiece please visit www.NSKebrochure.co.uk